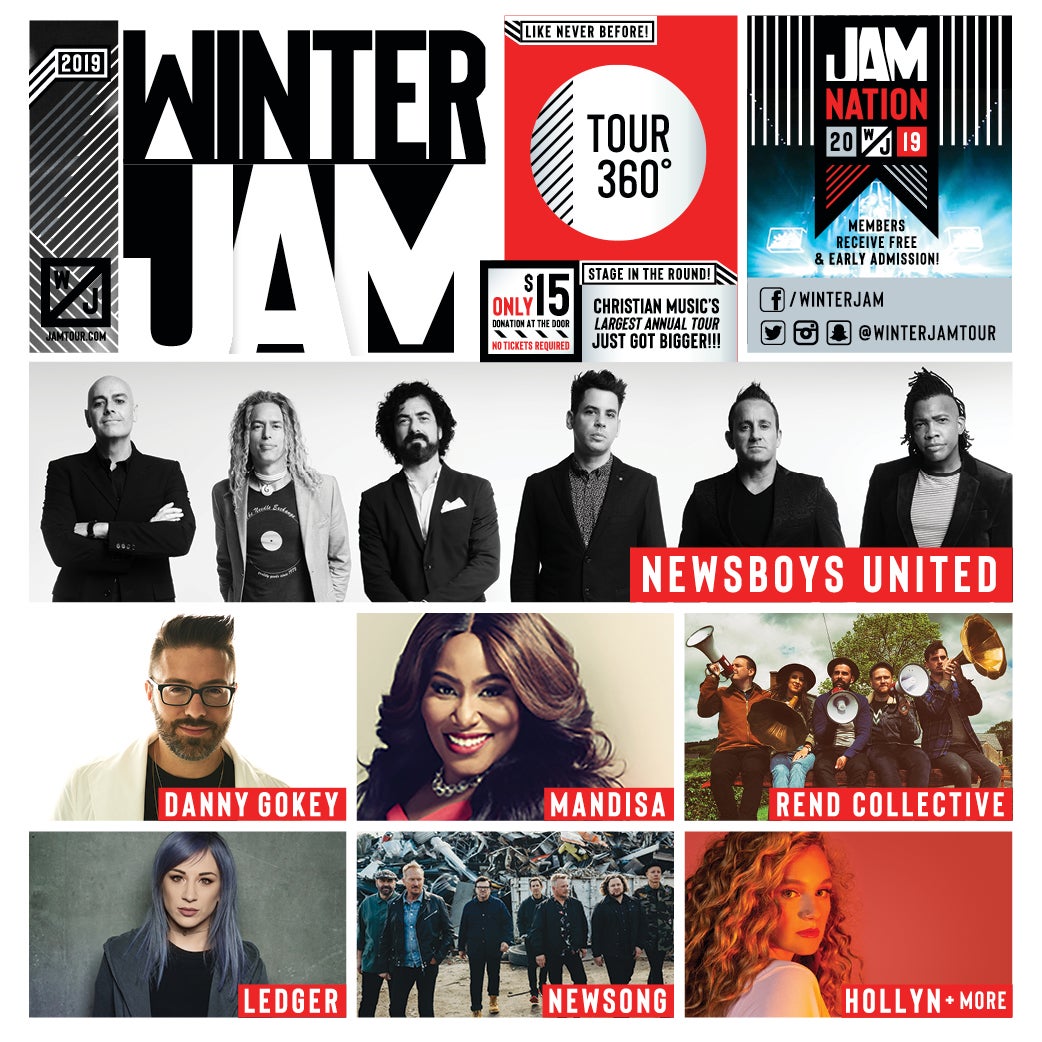 NO TICKET REQUIRED! ONLY $15 DONATION AT THE DOOR!
DOORS OPEN AT 5PM.
Jam Nation Doors open at 3:30 pm. For Jam Nation membership info. go to http://2019.jamtour.com/jam-nation
Remember that Winter Jam is a ticketless, $15 donation at the door. There are no tickets, but there are Jam Nation memberships which can be purchased in advance and allow a person to enter the venue early for best seats and other benefits. All the details are at www.jamtour.com.