Jun 28th
STATE FARM ARENA EARNS SENSORY INCLUSIVE VENUE OF THE YEAR FROM KULTURECITY
Home of the NBA's Atlanta Hawks Recognized for Performing Exemplary Job of Creating Environment That Welcomes All
KultureCity recently announced that State Farm Arena, home of the NBA's Atlanta Hawks, has earned the prestigious anvil of Sensory Inclusive Venue of the Year. KultureCity Board Member Daniel Platzman of the multi-platinum, Grammy® Award-winning band Imagine Dragons presented Hawks' and State Farm Arena Chief Diversity and Inclusion Officer Nzinga Shaw with the anvil during the fifth annual KultureBall in Hoover, Ala. KultureCity is the world's first startup nonprofit with the mission to rethink accessibility to create acceptance and inclusion for individuals of all unique abilities.
"It is truly an honor to accept this anvil on behalf of State Farm Arena," Shaw said. "This award represents our arena's vision for how to make the impossible, possible. For so long, families with autism and other sensory needs have been unable to attend sporting and entertainment events, and our partner, KultureCity, has combined innovation with empathy to inspire the world to make what is actually possible, a reality."
According to KultureCity, a venue earns this anvil, which symbolizes the possibilities that can be created when powered by belief, hope and love and as a foundation for moving the needle for inclusion, by performing an exemplary job of pushing the mission and the awareness of KultureCity.
A few highlights that led to State Farm Arena's recognition by KultureCity as the Sensory Inclusive Venue of the Year include: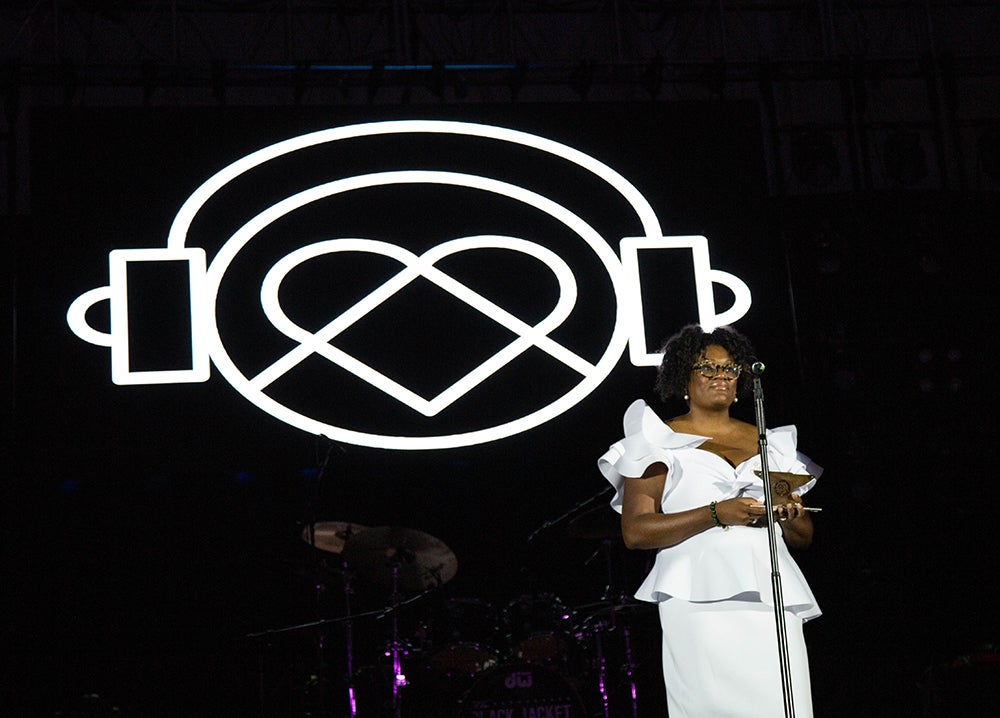 Atlanta Hawks and State Farm Arena Chief Diversity and Inclusion Officer Nzinga Shaw with an anvil to honor State Farm Arena's recognition as the Sensory Inclusive Venue of the Year on Saturday, June 22 at the fifth annual KultureBall in Hoover, Ala. Photo Credit: KultureCity