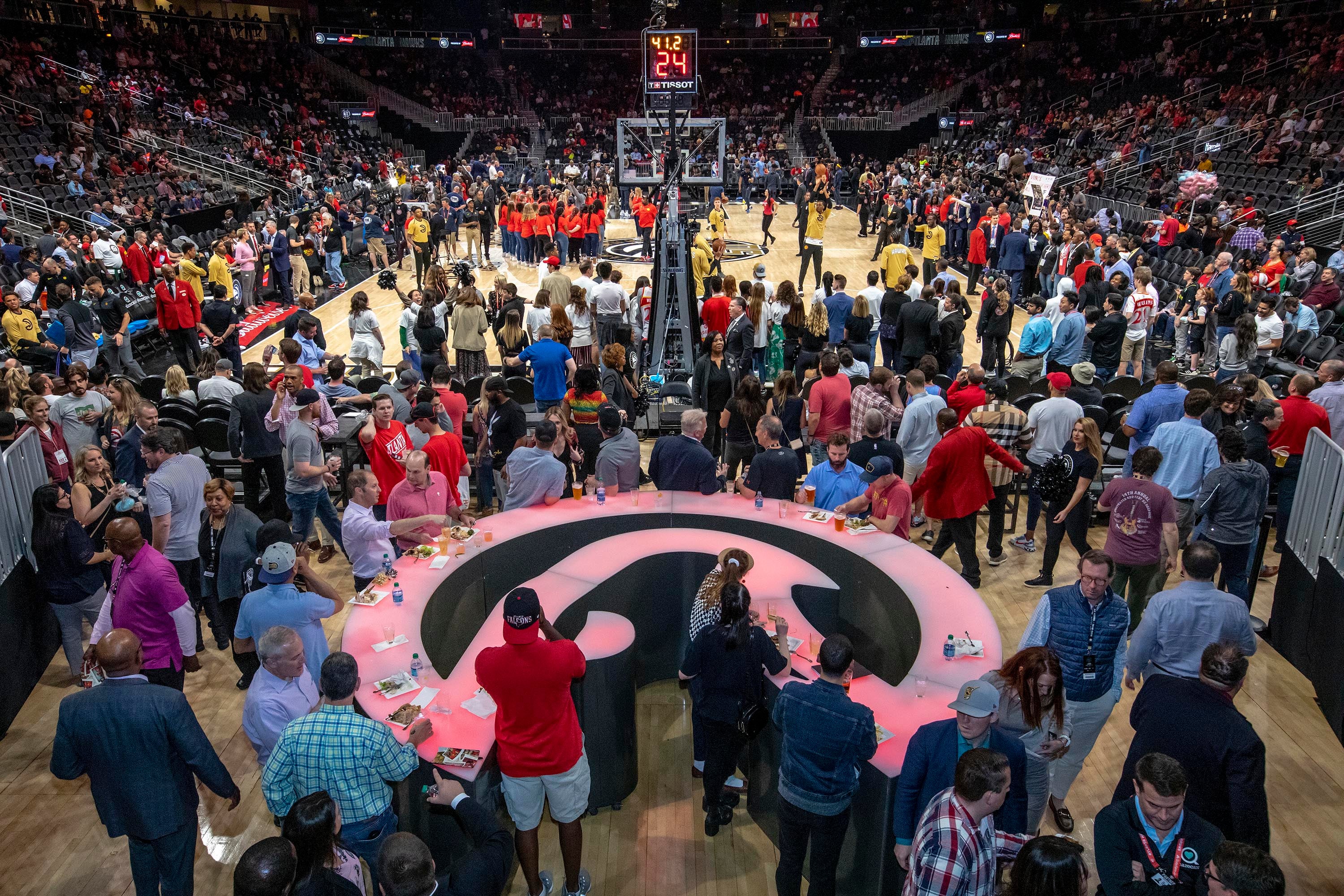 Courtside Just Got Better
Exclusive. Premium. Period.
Accessible by those with feet on the floor, this upscale space was designed by Smith Hanes, the team behind The Optimist restaurant in West Midtown. This wait-list only premier space provides all-inclusive* tailored food and drink that can be enjoyed on an NBA-first courtside bar located on an extension of the hardwood.
A first-of-its-kind Hawk Bar, literally on the court
Designed by Smith Hanes, the team behind the restaurant The Optimist
All-inclusive (Hawks games only), tailored menus
Accessible to floor seat holders only
First Right of Refusal for all events at the Arena