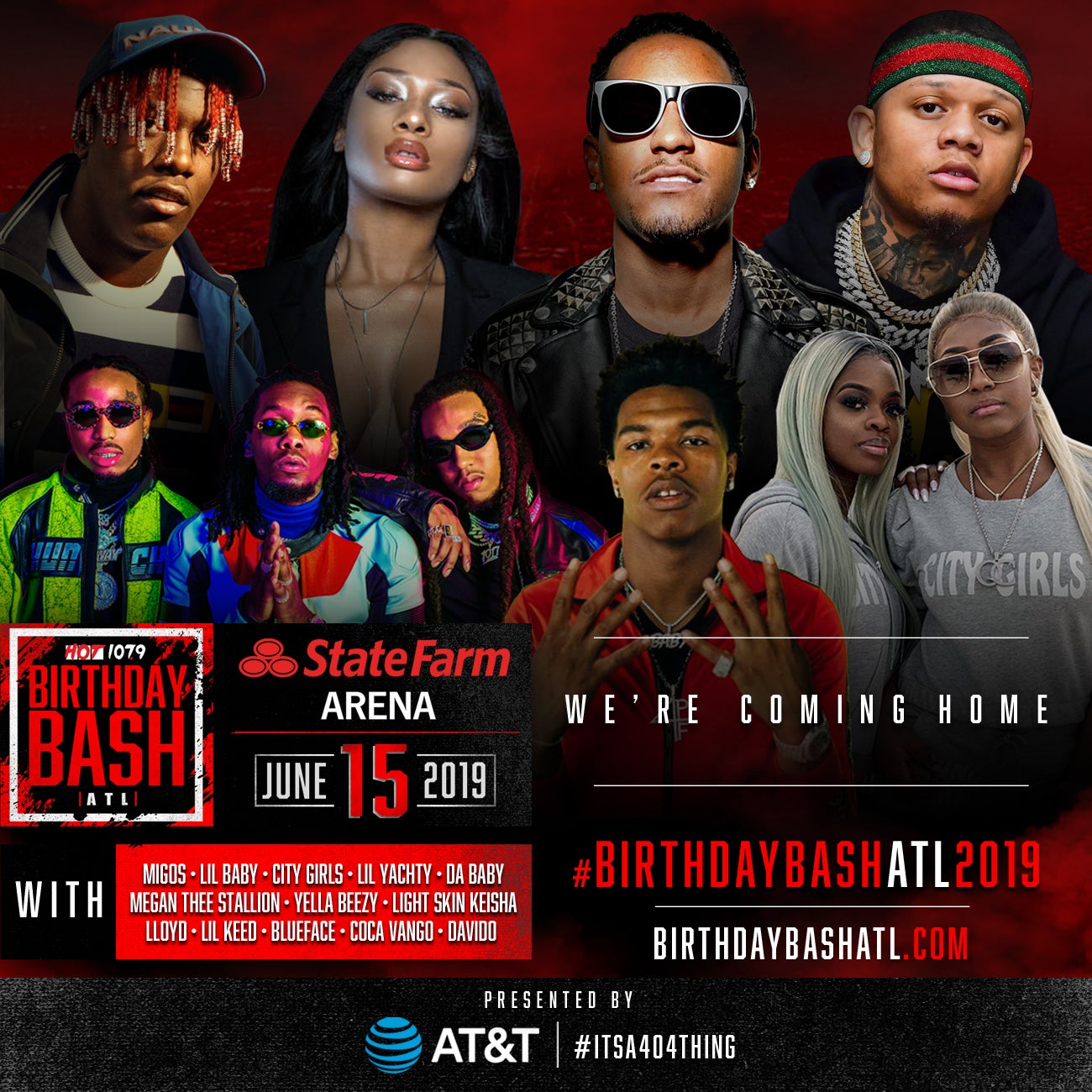 Atlanta's Hottest Hip Hop Station, WHTA Hot 107.9 announces tickets on sale for Birthday Bash ATL, Saturday June 15, 2019 at the all-new State Farm Arena. Hot 107.9 continues to be the leader in hip hop, providing listeners with not only the hottest music, but one of the biggest hip hop concerts in the country. This year, the show is back in downtown Atlanta.
Previous shows have included performances from just about every heavy hitter in hop-hop such as Kanye West, T.I., Future, Jay Z, Rick Ross and other chart topping artists. This year's line-up guarantees to be nothing less than a sell- out success and early ticket purchasing is advised.
Vice President of Programming & Operations, Hurricane Dave said, "There's something magical that takes place when Birthday Bash is downtown. Now to come home to the all-new State Farm Arena is going to be fantastic. It's like the whole city comes alive with anticipation of surprise guest performances. We have some amazing ones this year."
The day will kick off at 12 noon with the FREE family friendly block party at Centennial Olympic Park. The newly renovated park provides a larger footprint which allows for bigger promotional activations, interactive set-ups and vendors. Attendees will also be treated to live performances throughout the day.
Birthday Bash Atl 2019 artists will be announced in the next few weeks. For up to date information, visit the website at www.birthdaybashatl.com or www.hotspotatl.com, follow us on twitter and Instagram @hot1079atl and of course tune into WHTA Hot 107.9-FM.