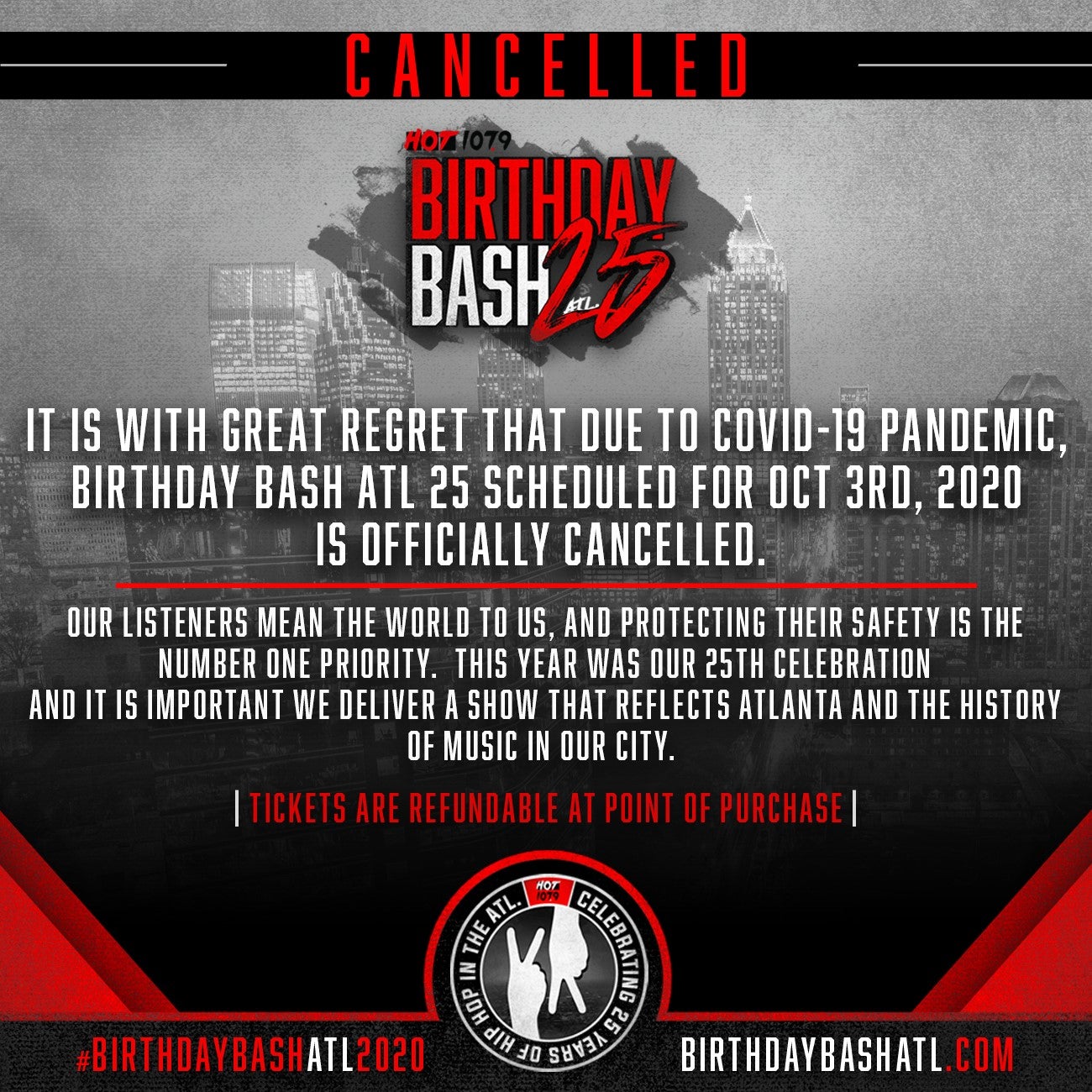 BIRTHDAY BASH ATL 25 AT STATE FARM ARENA ANNOUNCES SHOW DATE IS CANCELLED
ATLANTA - It is with great regret that due to COVID-19 pandemic, Birthday Bash ATL 25 scheduled for October 3, 2020 is officially cancelled.
Our listeners mean the world to us, and protecting their safety is the number one priority.
This year was our 25th celebration and it is important we deliver a show that reflects Atlanta and the history of music in our city.
Tickets are refundable at point of purchase.