Disney On Ice 2023
Encanto, Frozen 2, Moana, Princess and the Frog, Aladdin & more
Event Details
56 OF YOUR FAVORITE DISNEY STARS SHINE BRIGHT IN AN ALL-NEW DISNEY ON ICE PLAYING AT STATE FARM ARENA IN ATLANTA FROM WEDNESDAY, SEPTEMBER 20 THROUGH
SATURDAY, SEPTEMBER 23
The Disney100 celebration includes the most Disney characters in one show and the on-ice debut of Raya from Raya and the Last Dragon and Elsa and Anna from Frozen 2
The all-star cast includes Mirabel, Woody and Buzz, Tiana, Moana, and more!
[Atlanta, GA / May 15, 2023] – Chart a course through the night sky to Disney On Ice where every story begins with a wish! This all-new production brings the brightest Disney stars to life through cutting-edge figure skating, high-flying acrobatics, unexpected stunts, innovative lighting, thrilling special effects, eye-catching costumes, and stunning set designs. Experience the dynamic moments that take place on the ice and in the air when Disney On Ice visits the award-winning State Farm Arena in Atlanta from Wednesday, September 20 through Saturday, September 23.
Disney On Ice Preferred Customers can purchase advance tickets starting today to get the best seats available before tickets go on-sale to the public on May 23rd. Fans can still sign up to become a Disney On Ice Preferred Customer and get exclusive access to the pre-sale offer code.
Join Disney On Ice for a magical journey with Mickey, Minnie, Goofy, Donald, and Daisy through timeless tales and today's favorites. The adventure begins when the North Star shines brightly and descends upon Jiminy Cricket as he welcomes and reminds the audience that the most fantastic, magical things can happen, and it all starts with a wish.
Pursue your dreams with Tiana, from The Princess and the Frog, as she strives to make her wish of opening a restaurant come true. Discover the power of three wishes with Aladdin when he finds a magic lamp in the Cave of Wonders. Reminisce with Cinderella, Snow White, Belle, and Rapunzel as they remind us to never stop wishing and dreaming.
Watch as Raya from Raya and the Last Dragon debuts live on ice and ascends into the air, lifting the show to higher heights as the strong warrior performs an aerial acro-pole routine.
For the first time on ice, escape "Into the Unknown" with Elsa and Anna from Frozen 2, hit the road with Disney and Pixar's Lightning McQueen and Tow Mater as they cruise on the ice to "Life Is A Highway," and reconnect with Toy Story's Buzz Lightyear, Woody, Jessie, Rex, and Hamm. Travel to the mountains of Colombia where the Madrigal family lives, unlock the magic in the family's casita, and discover why "We Don't Talk About Bruno." Set sail with Moana on her canoe into the open ocean, to witness her encourage Te Kā to "Know Who You Are" and transform into Te Fiti.
In the end, audiences will learn that everyone has dreams they want to come true, but the brightest light shines inside of YOU! Every one of you is a STAR! So, shine bright and let your stories light up the night sky!
"Family Fun with Elsa and Mirabel" Character Experience
Glide and dance your way into the worlds of Frozen & Encanto with music and dancing alongside Elsa and Mirabel, celebrating the amazing gifts that make each of us unique. Enhance your Disney On Ice show ticket with a preshow Character Experience that includes games, storytelling, crafting and interactive time with Elsa and Mirabel. Bring your personal device for photo opportunities.

NOTE: Each guest (ages 2 and up) must have both a Character Experience ticket and a Disney On Ice show ticket to attend; children must be accompanied by an adult.
DOORS
Open 60 minutes prior to show time
PARKING & DIRECTIONS
Buy Parking Now & Save: Guarantee your spot and save on increased day-of parking costs by reserving your parking in advance with ParkMobile.
State Farm Arena is located at 1 State Farm Drive, Atlanta, GA 30303
For directions to the arena and parking lots, please click here or use your Waze app.
BAG POLICY
Bags must be must be 14" x 14" x 6" or smaller
Diaper bags and plastic bottles of formula/milk permitted for parents
All bags are subject to search upon entry
Strollers are allowed, but need to be checked at Guest Services near Gate 1
See full bag policy here.
NURSING ROOM
Located inside of Gate 1 next to the Guest Service Center.
PROHIBITED ITEMS
Go Pros, iPads/tablets, selfie sticks, drones, and noisemakers
Vapes, lighters, illegal drugs and drug paraphernalia. Smoking of any kind is prohibitted inside the venue.
Weapons of any kind
See all policies here.
CASHLESS ENVIRONMENT
State Farm Arena is a cashless environment. Card payment will be required at all ticket, food & beverage, and retail locations.
TICKETING & SEATING MAPS
Only mobile tickets will be used for entry. Click here to download the latest version of the Hawks & State Farm Arena app.
Click here to learn more about managing your mobile tickets. 
Click here to view arena maps.  ​​​​​
FOOD & BEVERAGES
Enjoy various concession stands throughout the arena. Zac Brown Grill and JR Crickets will also be open during this event. Check out all food and beverage destinations here.
ARENA FREE XFINITY WIFI
Access free Xfinity WiFi Hotspots throughout the arena by selecting Arena Free Xfinity WiFi
Enjoy all these awesome benefits when you plan ahead and purchase your parking in advance through ParkMobile.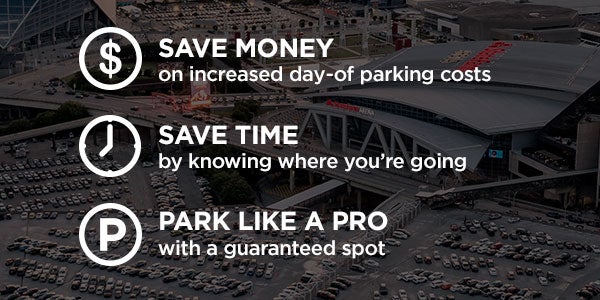 State Farm Arena offers multiple parking options tailored to your needs:
STATE FARM DRIVE: The best parking, just steps from the entrance
DIAMOND DECK: VIP parking with exclusive Player/Artist entrance
SAPPHIRE DECK: Prime location across the street
RUBY LOT: Easy & convenient Arena access



Want to make the most of your time in downtown Atlanta? Choose from several nearby hotels to create the perfect fan experience. Save 10% or more with Members prices.

From how to get here, to finding your seat, to getting something to eat and drink, click here to plan your visit to State Farm Arena.
≤ 14" x 14" x 6"

State Farm Arena has a strict bag policy in place to ensure safety for all attendees.
Please note that bags larger than 14" x 14" x 6", including briefcases, purses, luggage, and diaper bags, are not allowed in the arena. Additionally, backpacks and hard-sided bags of any kind are prohibited. However, you are welcome to bring in single-compartment drawstring bags and fashion backpacks or purses that are smaller than 14" x 14" x 6".
Thank you for your cooperation in keeping our venue secure.
State Farm Arena is a cashless environment. Card payment will be required at all ticket, food & beverage, and retail locations. No cash payments will be accepted.
Staying at the Omni Hotel?
To access the Omni Hotel's North and South towers, exit through Gate 7 and walk west on Andrew Young International Blvd NW towards Marietta St NW. The Omni Hotel will be on your left.
Take your concert experience to the next level with all-inclusive food and beverage, amazing views, A-list amenities, and your own private party zone for you and your crew!