Jeff Dunham
Still Not Canceled Tour
Date

Mar

19

, 2023

Event Starts

3:00 PM

On Sale

On Sale Now
Event Details
jeff dunham's 'still not canceled tour' TO visit STATE FARM ARENA FOR MATINEE SHOW AT 3 PM ON Sunday, march 19
Tickets are On Sale Now for Dunham's First Show at State Farm Arena Since 2019 at Ticketmaster.com
ATLANTA – Last week, internationally acclaimed comedian and ventriloquist Jeff Dunham announced his 'Still Not Canceled Tour', which will feature a stop at the award-winning State Farm Arena in Atlanta at 3 p.m. on Sunday, March 19. The show will feature Dunham's usual cast of accomplices, including Achmed the Dead Terrorist, Bubba J, José the Jalapeno on a Stick, Walter, Peanut and Url. Tickets for the matinee show at the Atlanta venue are available now at Ticketmaster.com.
After a long pandemic pause, Dunham and his characters are finally back on the road, ready to provide a much-needed dose of absurdity given the times we live in. That is, assuming he can convince his characters that they can no longer simply work from home. The show in March will be Dunham's first show at State Farm Arena since 2019 for his show, 'Passive Aggressive.'
Dunham has nine record-breaking comedy specials to his credit – two were Comedy Central's most viewed specials of their respective years ('Minding the Monsters,' 2012; 'Controlled Chaos,' 2011), and his 'Jeff Dunham's Very Special Christmas Special,' 2008; remains the network highest-rated program of all time. In addition, Dunham has been named Billboard's Top Comedy Tour three years in a row, cited by Forbes as the third highest-paid comedian behind Jerry Seinfeld and Chris Rock, and has been profiled in virtually every publication and late-night variety show.
For more information on Dunham's 'Still Not Canceled Tour' at State Farm Arena, visit StateFarmArena.com.
Premium Seat Bundle & Special Gift Items Pick Up
If you purchased a Premium Seat Bundle or a Special Gift with your show ticket, please arrive an hour before the show to pick up your items at Gate 6.
Please bring a picture ID to claim your Premium Seat Bundle or a Special Gift.
All items must be picked up before the show.
Enjoy all these awesome benefits when you plan ahead and purchase your parking in advance through ParkMobile.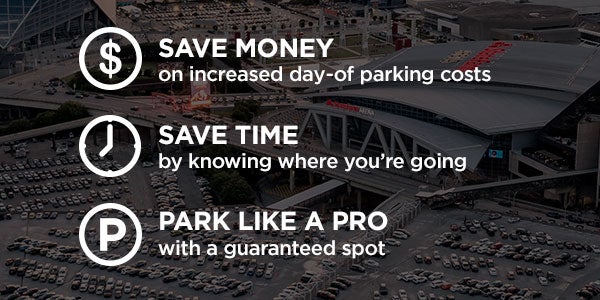 State Farm Arena offers multiple parking options tailored to your needs:
STATE FARM DRIVE: The best parking, just steps from the entrance
DIAMOND DECK: VIP parking with exclusive Player/Artist entrance
SAPPHIRE DECK: Prime location across the street
RUBY LOT: Easy & convenient Arena access



Want to make the most of your time in downtown Atlanta? Choose from several nearby hotels to create the perfect fan experience. Save 10% or more with Members prices.

From how to get here, to finding your seat, to getting something to eat and drink, click here to plan your visit to State Farm Arena.
≤ 14" x 14" x 6"

State Farm Arena has a strict bag policy in place to ensure safety for all attendees.
Please note that bags larger than 14" x 14" x 6", including briefcases, purses, luggage, and diaper bags, are not allowed in the arena. Additionally, backpacks and hard-sided bags of any kind are prohibited. However, you are welcome to bring in single-compartment drawstring bags and fashion backpacks or purses that are smaller than 14" x 14" x 6".
Thank you for your cooperation in keeping our venue secure.
State Farm Arena is a cashless environment. Card payment will be required at all ticket, food & beverage, and retail locations. No cash payments will be accepted.
Staying at the Omni Hotel?
To access the Omni Hotel's North and South towers, exit through Gate 7 and walk west on Andrew Young International Blvd NW towards Marietta St NW. The Omni Hotel will be on your left.
Take your concert experience to the next level with all-inclusive food and beverage, amazing views, A-list amenities, and your own private party zone for you and your crew!