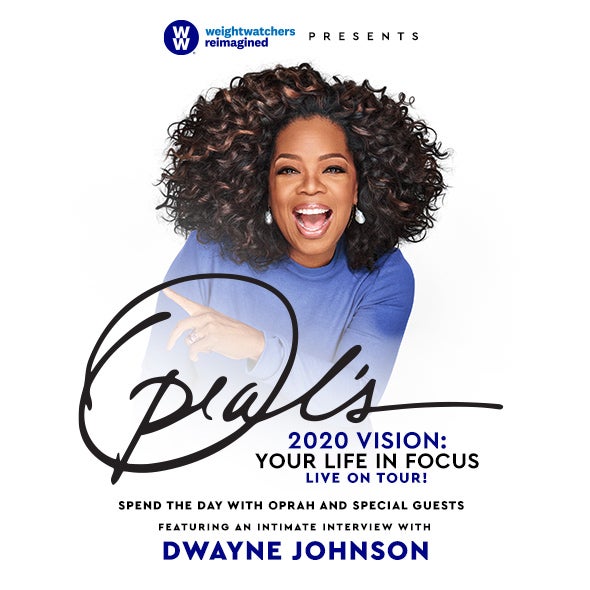 Doors open at 8:00am.
No large bags, backpacks, or outside food allowed. Please only bring a small purse or personal item with your necessities for the event. Bags larger than 14" x 14" x 6" are prohibited and will need to be checked for a fee.
On each stop, attendees will spend the day with Oprah as she shares the personal ups and downs of her wellness journey and guides them to develop their own 2020 action plan through motivating conversations, the latest in wellness research and insightful interactive workbook exercises.
Every city will feature a different lineup of high-profile guests, electrifying experiences and invigorating talks as well as highlight inspiring individuals who took charge of their lives and created lasting change. Each tour stop will also feature a signature Oprah interview as she sits down for an intimate one-on-one conversation with some of the biggest celebrities, headline-makers and game-changers.