The Killers
Imploding the Mirage Tour With Special Guest Johnny Marr
Date

Sep

16

, 2022

Event Starts

7:30 PM

Doors Open

6:30 PM

On Sale

On Sale Now
Event Details
The Killers will be heading back to the road to celebrate both Pressure Machine and Imploding The Mirage, along with their much-loved catalog of global hits, in 2022.
Tickets go on sale on Friday, July 23rd, at 10 am local time via the band's website or on Ticketmaster.com.
The Killers will release their seventh studio album, entitled Pressure Machine, on Island Records on August 13, 2021. The album was co-produced by the band, Shawn Everett, and Jonathan Rado (of Foxygen), all of whom worked together on The Killers' critically-acclaimed album Imploding The Mirage, released last year.
When the Covid-19 pandemic shut down the promotional run and worldwide tour for The Killers' majestic, critically-acclaimed 2020 album Imploding the Mirage, "everything came to this grinding halt," says frontman Brandon Flowers. "And it was the first time in a long time for me that I was faced with silence. And out of that silence this record began to bloom, full of songs that would have otherwise been too quiet and drowned out by the noise of typical Killers records." Indeed, for the first time since 2004, the relentless momentum and pressures of being in a globally-renowned, stadium-shaking band stopped. Enter Pressure Machine: a view into the everyday realities of a small American town with a stark, tough beauty, and The Killers' most restrained and resonant album yet.
A video from Brandon about Pressure Machine can be seen now via Apple Music. Click HERE to watch it.
A quieter, character-study-driven album, Pressure Machine lives squarely in Flowers' hometown of Nephi, Utah, a close-knit community of 5300 people with no traffic lights, a rubber plant, wheat fields, and the West Hills. Nephi is the place Flowers spent his formative years (10-16), saying "had it not been for advancements in the automotive industry, Nephi in the 90s could have been the 1950s." The album's songs are based on the memories and stories of people that impacted him growing up, interspersed with commentary from current Nephi locals about their town. "We were discussing [Brandon] moving to Nephi as a kid and being stuck in the middle of nowhere," says the band's drummer Ronnie Vannucci Jr. "And during Covid-19, it started to feel like we were all in the middle of nowhere." Concurs Flowers, "I discovered this grief that I hadn't dealt with," he says, "many memories of my time in Nephi are tender. But the ones tied to fear or great sadness were emotionally charged. I've got more understanding now than when we started the band, and hopefully I was able to do justice to these stories and these lives in this little town that I grew up in."
The resulting record is an aural document of growing up - and living - in the American Southwest, told from a myriad of perspectives. For the first time in his life, Flowers had complete lyrics before a note of music was put to tape. No stranger to inhabiting different characters in songs, on Pressure Machine he steps into the shoes of some of the people whose lives he watched unfold as a teen. The album weaves the threads of Flowers' signature lyricism throughout his career into a perfect whole culminating in the most elegant album The Killers have ever made.
Through its characters and also its title, the album squares up to the unbending pressure of the American dream compounded by religious disenchantment. A born optimist, moments of beauty inevitably shine out of the grief of Flowers's songs: the healing arrival of summer, the first crop of hay, sweeter skies. Pressure Machine's stories detail the real life personal battles, overwhelming regrets, local tragedies, and the opioid epidemic that hit Flowers' hometown, as well as every hometown in America. Flowers sings about the choices people make, for better and for worse, and the consequences of those choices; the ones who were left behind, and the ones that can't be forgotten.
Pressure Machine's album cover image was shot on the highway just outside Nephi, taken as photographer Wes Johnson passed a roadside inspirational display set up by a local Baptist church. Johnson took dozens of incredible images of Flowers' hometown throughout the early part of 2021, many of which are featured in the album's packaging for the physical edition.
Click HERE to pre-order Pressure Machine
Click HERE to watch the album trailer
Fans with general admission tickets are allowed to lineup starting at 9:00am on Friday, September 16 at Gate 5.
All GA ticket holders will need a wristband to enter the pit on the floor.
If you enter the arena after doors open, GA wristbands will be made available at Gate 1 and Gate 4.
Enjoy all these awesome benefits when you plan ahead and purchase your parking in advance through ParkMobile.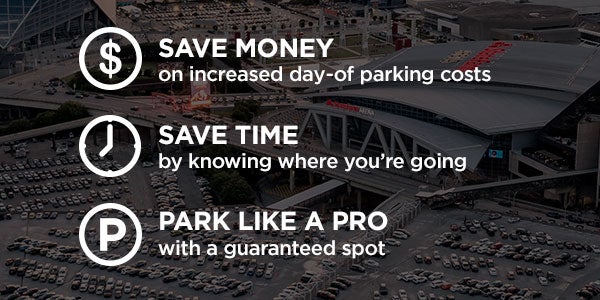 State Farm Arena offers multiple parking options tailored to your needs:
STATE FARM DRIVE: The best parking, just steps from the entrance
DIAMOND DECK: VIP parking with exclusive Player/Artist entrance
SAPPHIRE DECK: Prime location across the street
RUBY LOT: Easy & convenient Arena access



Want to make the most of your time in downtown Atlanta? Choose from several nearby hotels to create the perfect fan experience. Save 10% or more with Members prices.

From how to get here, to finding your seat, to getting something to eat and drink, click here to plan your visit to State Farm Arena.
≤ 14" x 14" x 6"

State Farm Arena has a strict bag policy in place to ensure safety for all attendees.
Please note that bags larger than 14" x 14" x 6", including briefcases, purses, luggage, and diaper bags, are not allowed in the arena. Additionally, backpacks and hard-sided bags of any kind are prohibited. However, you are welcome to bring in single-compartment drawstring bags and fashion backpacks or purses that are smaller than 14" x 14" x 6".
Thank you for your cooperation in keeping our venue secure.
State Farm Arena is a cashless environment. Card payment will be required at all ticket, food & beverage, and retail locations. No cash payments will be accepted.
Staying at the Omni Hotel?
To access the Omni Hotel's North and South towers, exit through Gate 7 and walk west on Andrew Young International Blvd NW towards Marietta St NW. The Omni Hotel will be on your left.
Take your concert experience to the next level with all-inclusive food and beverage, amazing views, A-list amenities, and your own private party zone for you and your crew!