Sharecare Social Club
This redefining suite experience focuses on socializing and features a mix of cabanas, terrace tables, plush couch and lounge suites, which are accompanied by all-inclusive food, beer, and wine.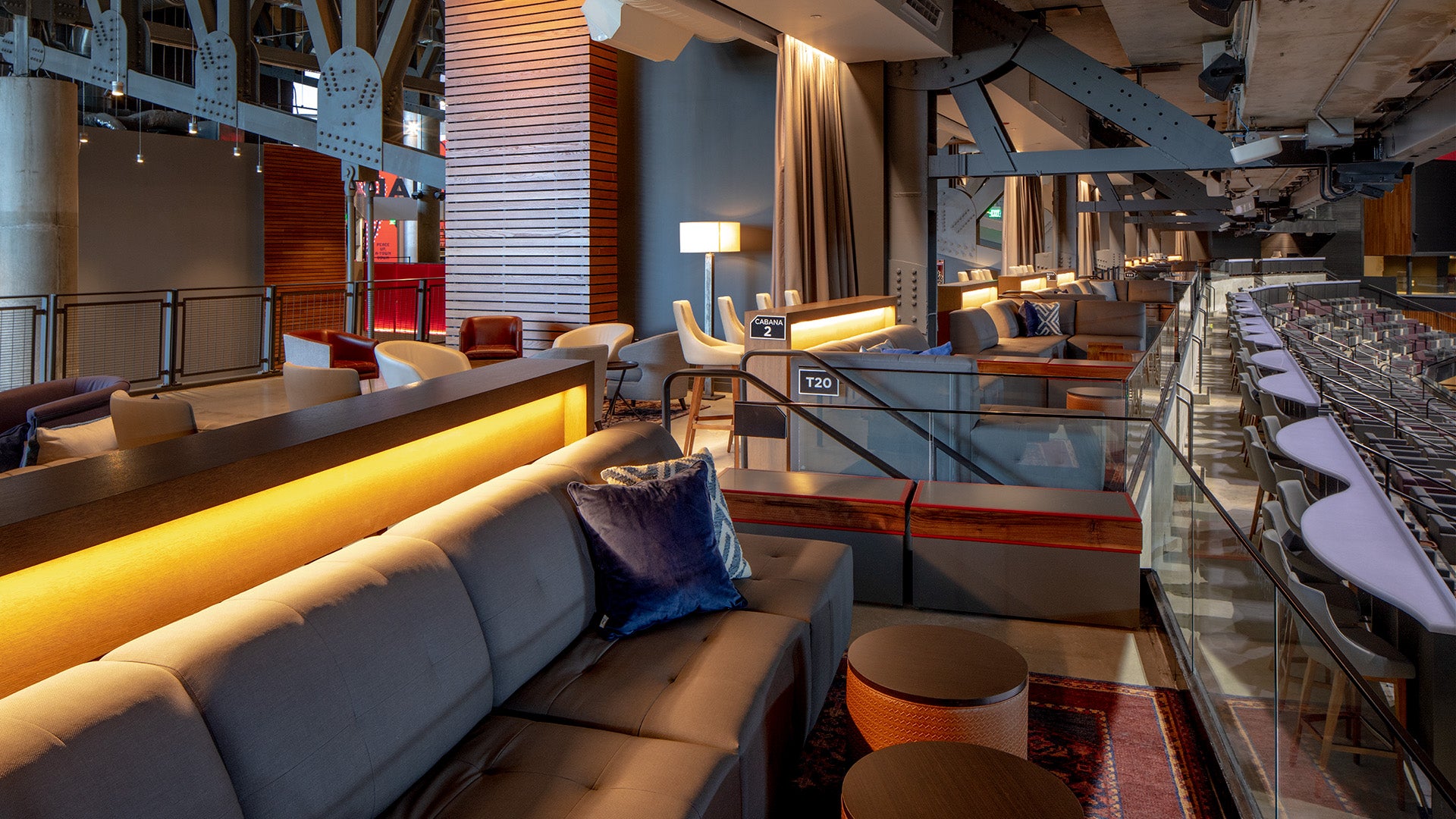 3 Seating Selections
Lounge in a Cabana, sit at a Terrace Table or select from individual, plush seats.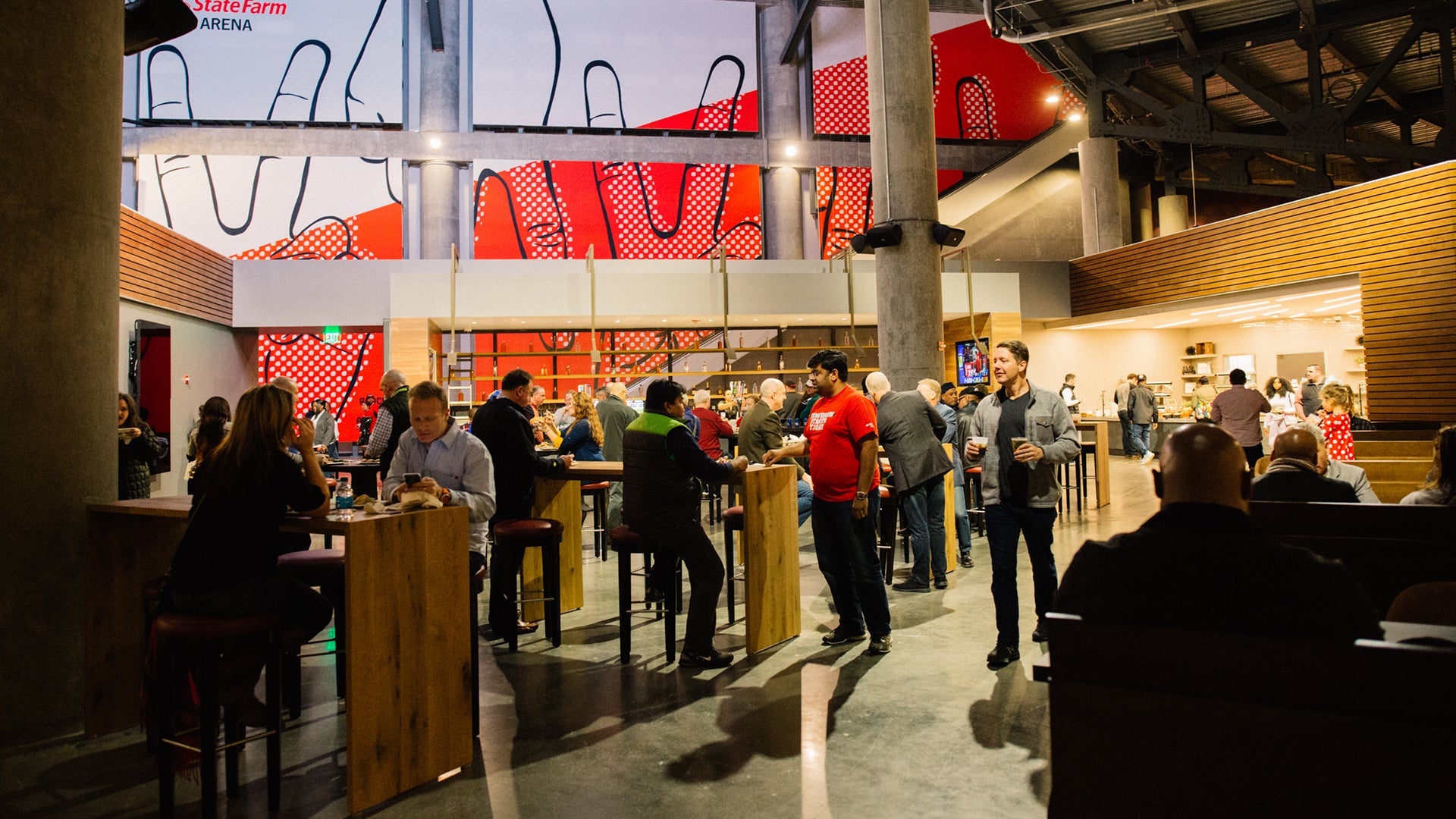 Get Social
Cheer. Mix. Mingle. Repeat.
With a heavy focus on networking and socializing, and sporting an impressive mix of seating options, Sharecare Social Club will provide a high-energy atmosphere for patrons to hang out before, during and after events.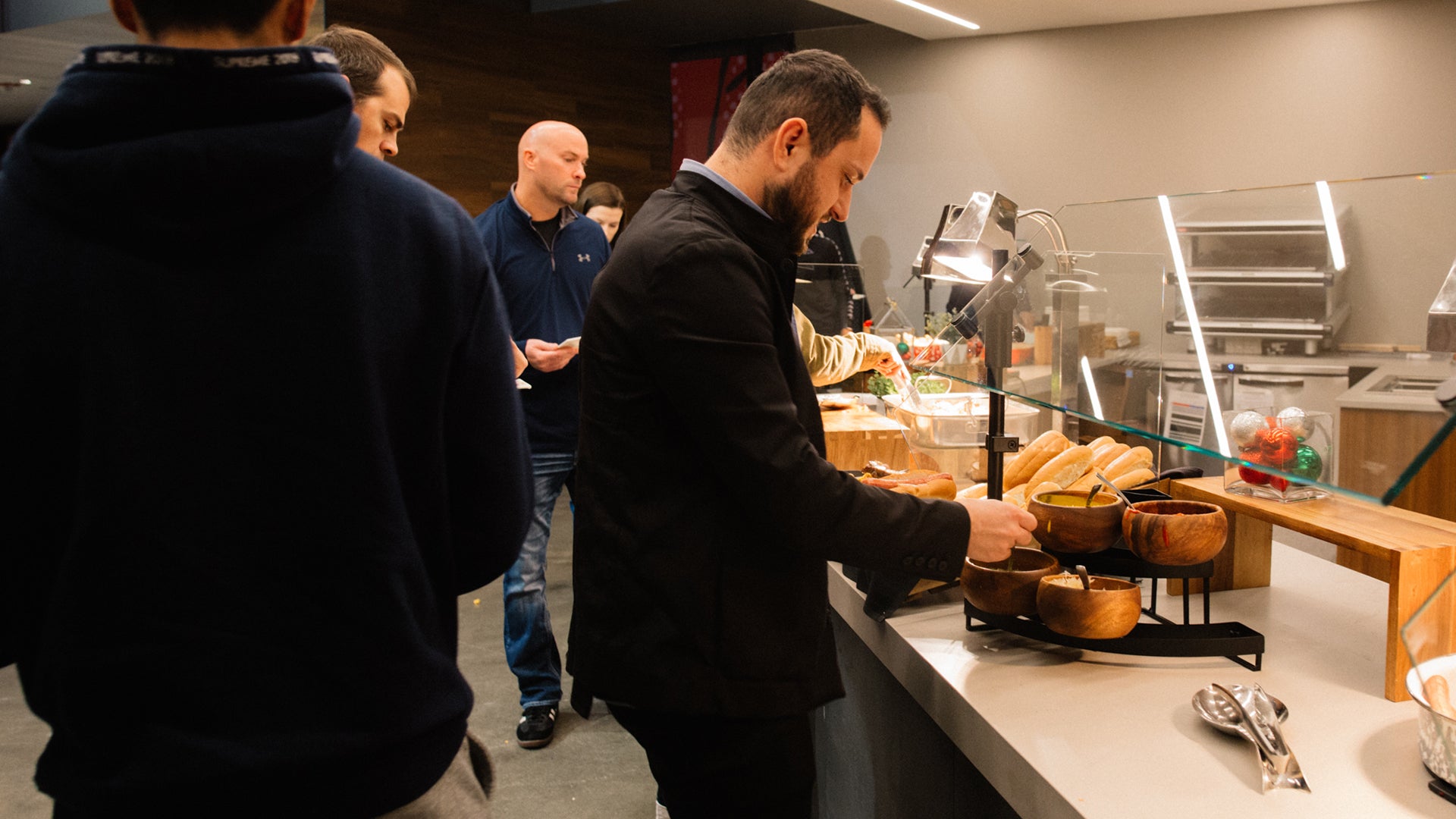 Great Selection
Eat up. Drink up. Get it all.
Whether it's during an epic concert or a heart-pounding game, this club is all-inclusive with the best food and beverage options*.
*Beer and wine only. Liquor is not included.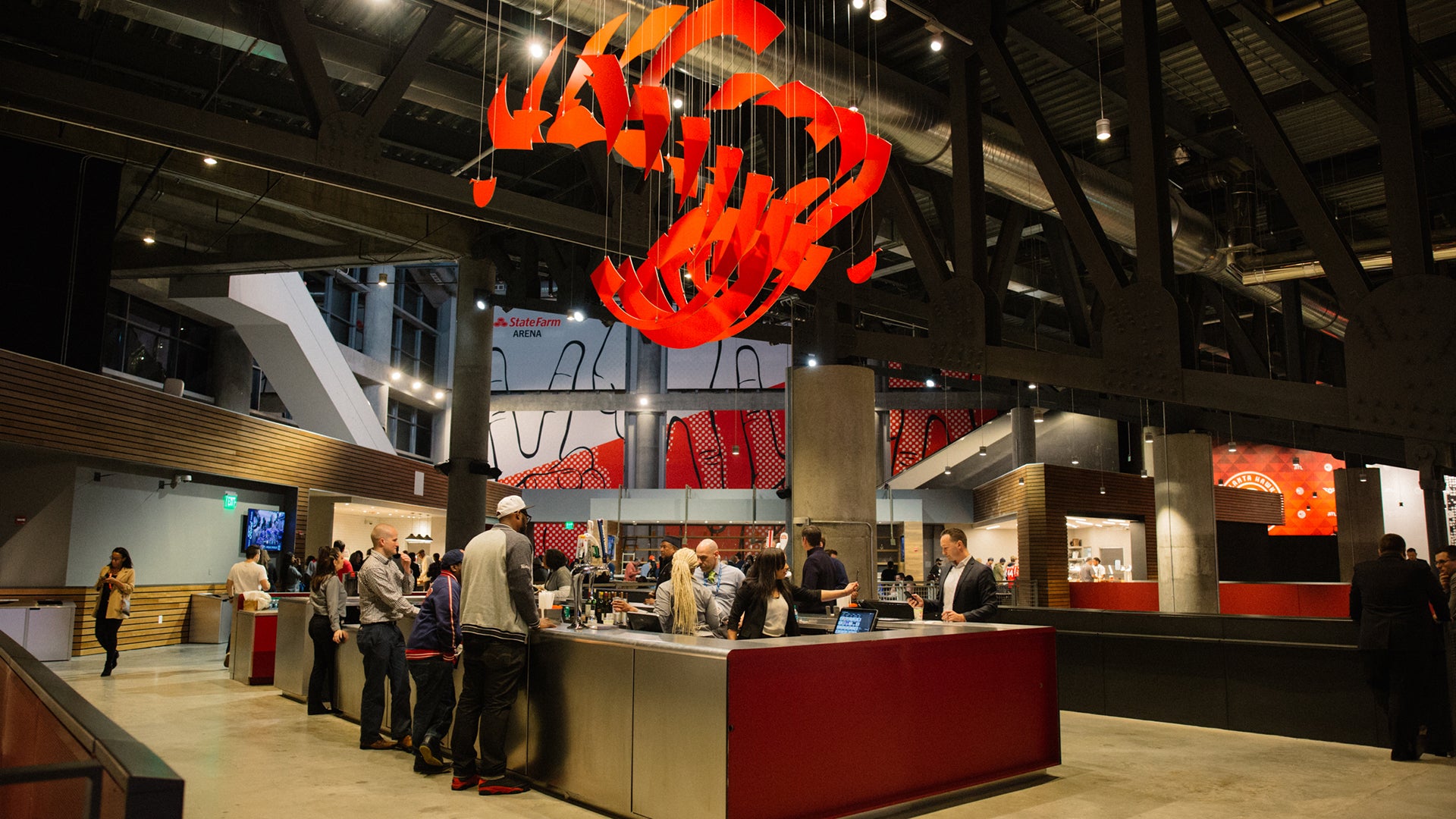 Bridge Bar
Snag a drink on the way to your seats.
As a centerpiece, the Bridge Bar will be located on a completely new walkway connecting suites to the social experience.