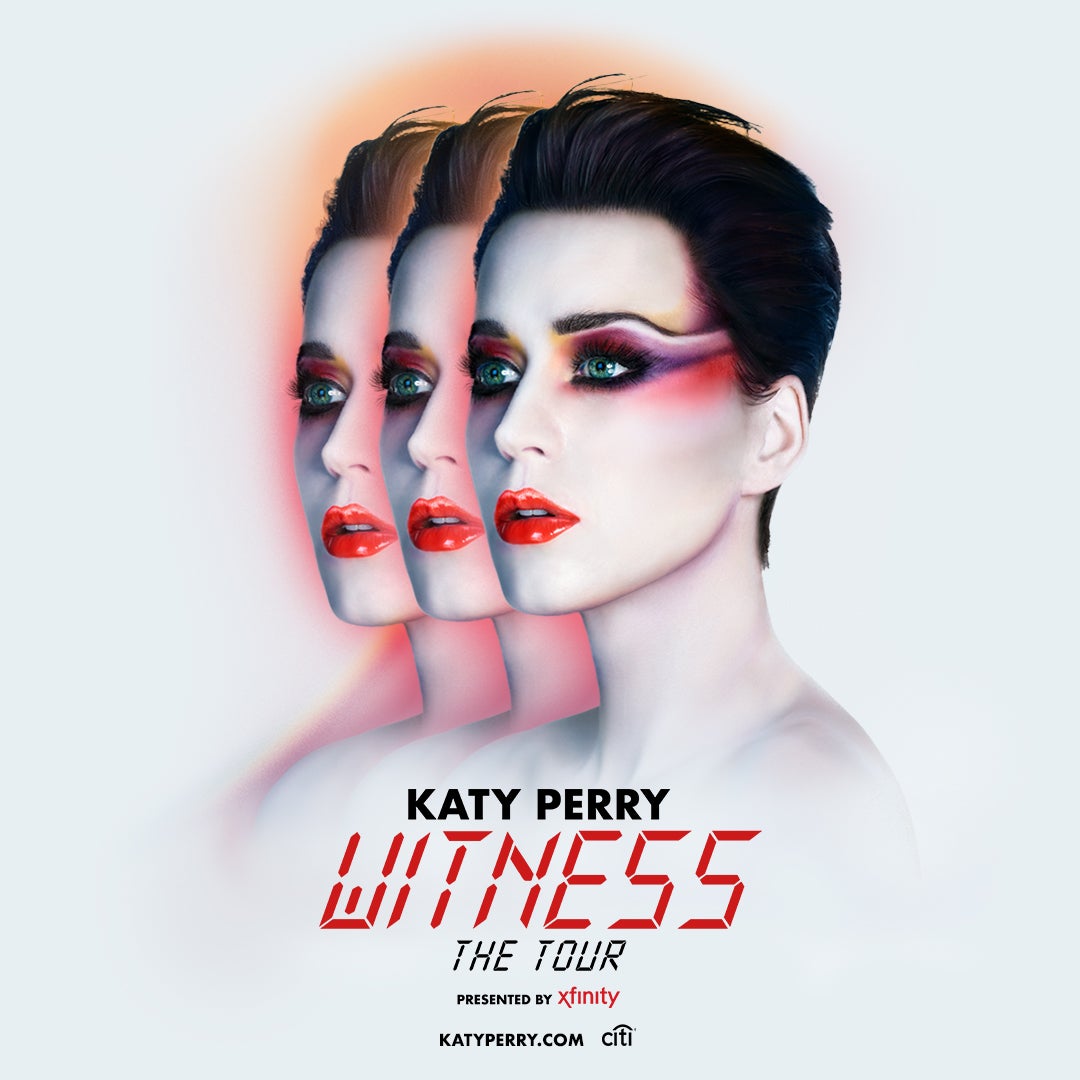 WITNESS: The Tour is an imaginative trip from outer-space to inner-space, from the planets to the bottom of our oceans, and a musical journey through Katy Perry' s biggest milestones and mega-hits right up to her latest album. The dramatically original staging means that there isn' t a bad seat in the house, when Katy brings out her band and dancers, along with all the bells and whistles.
Purity Ring will be the opening act for the December 12th Atlanta, GA concert at Philips Arena.
Katy made her Capitol Records debut with 2008' s One of the Boys after signing to the label in 2007. Shecemented her status as a global superstar with the follow-up album, Teenage Dream(2010). PRISM, her 2013 album, debuted at No. 1 on iTunes in 100 countries and has sold more than 12.5 million adjusted albums worldwide. With the singles "Roar," "Firework," and "Dark Horse" each surpassing the 10 million threshold including song sales and streams, Katy is the only artist to earn three RIAA Digital Single Diamond Awards. In her 10 years with Capitol, she has racked up a cumulative 18+ billion streams alongside worldwide sales of more than 40+ million adjusted albums and 125+ million tracks. She is the most-followed person globally on Twitter.